Do you have a TEDx talk inside you?
The World Needs Your Voice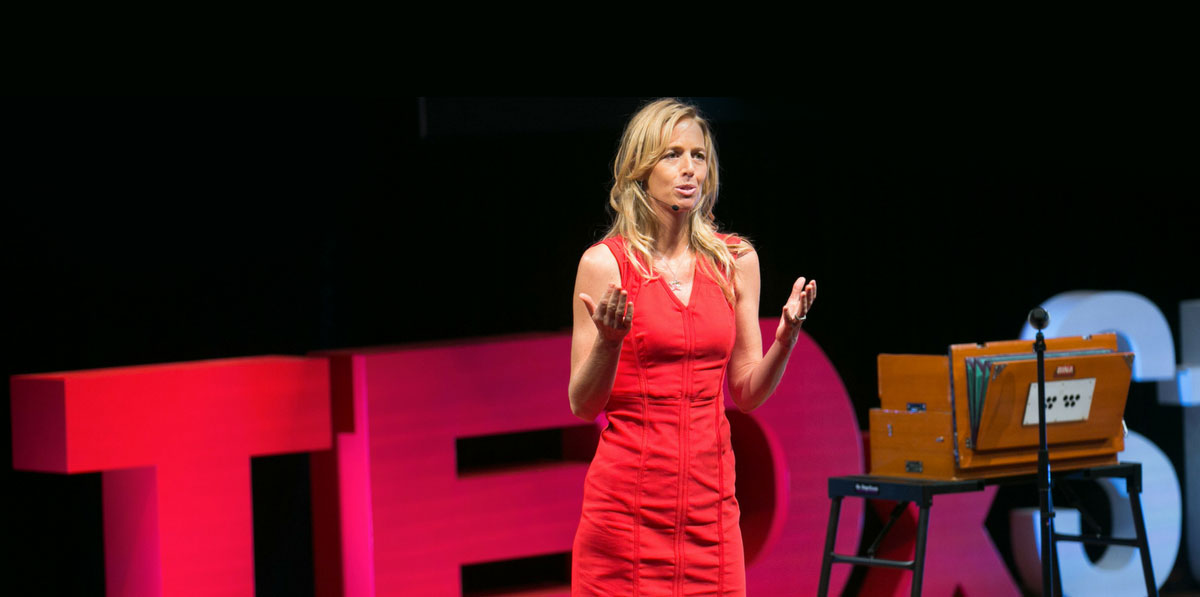 Women on the TEDx Stage is a powerful 8-week program designed to get you from dreaming about giving a talk to delivering one on stage. Tabby has helped hundreds of women discover their passion, craft their talk, pitch to TEDx and prepare to deliver their message to the world.
For Years I had a dream of Speaking at a TEDx Event
And I went through many stages with that dream:
Feeling not ready, but sure it would happen "some day"
Overwhelmed and unsure of where to start

Unsure of what my message was, even though I felt called to speak

Watching other friends give their talk, and then contending with my own feelings as their careers took off

Afraid if I tried, I would just spin my wheels and not get anywhere

Frustrated that I couldn't get the whole of my message into 18 minutes or less
Until I finally decided enough was enough.
It was time to stop playing small.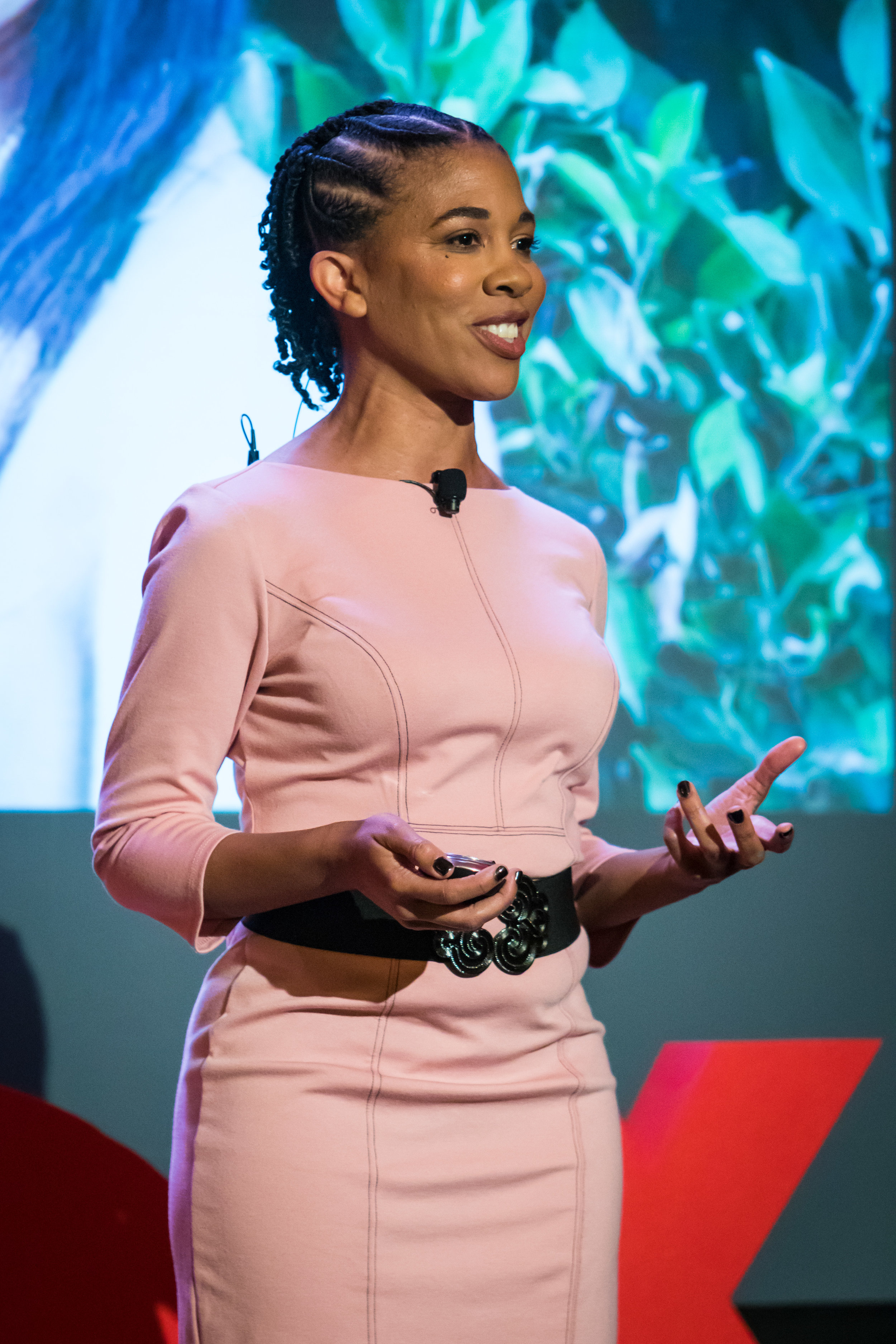 "Before I took Women on the TEDx Stage, I was frustrated with not having my voice heard or respected to the degree I desired. Now that I have spoken on a much larger stage, I have more leverage. I've also grown a powerful network of influential women to keep my momentum going."
— Dr. Sarita Jackson, TEDxDelthorneWomen
"I can't say enough positive amazing things about Tabby Biddle who coached me on my TEDx talk. She has a gift and ability to both support your mission and help you to be in a place that is empowering and authentic when you walk out on the TED stage."
- Julia Huffman, TEDxFargo
One of my superpowers is helping women changemakers gain clarity, direction and focus. 
I have helped hundreds of women prepare to give their message to the world. Stop dreaming about giving a TEDx talk, and let's start doing.  
This 8-Week, Online Group Program Focuses On:
✔ Clarity on your "Idea Worth Spreading"
✔ Storytelling & How to Break Through Visibility Issues
✔ Writing Your Captivating Talk
✔ Getting Selected as a TEDx Speaker
✔ Mastering your Delivery and Enjoying Yourself on Stage
A crystal clear TEDx talk idea
knowledge of the art & science behind great storytelling
A full draft of your TEDx talk
Confidence as a public speaker
Tools to master delivery and Ace it on Stage
A strategy for getting selected as a TEDx speaker
All of this, plus a community of women changemakers to keep your momentum going.
"Working with Tabby was the catalyst that got me booked on the TEDx stage. She cuts through the weeds to get to the heart of your message."
- Sonali Fiske, TEDxDelthorneWomen
"If you are in any way interested in doing a TEDx talk, Tabby Biddle is the woman to work with!"
- Dr. Juliana Morris
Women on the TEDx Stage is for you if:
✔ You're an aspiring changemaker or leader who knows you have a message to share with the world (even if you're not clear on what that is)

✔ You've watched others on stage and felt an internal voice say, "You could do that one day"

✔ You keep kicking the can down the road because "you're not ready."

✔ You're ready to catapult your career to the next level, get more speaking gigs, media opportunities and expand your professional community
"When I had a last-minute invitation to do a TEDx talk, I needed help turning a difficult, deeply personal narrative to a relatable and impactful talk. Tabby gave me the confidence to take risks and really be myself on stage. To date, my talk has more than 350,000 views and more than 350 supportive, positive comments."
- Keely Herron, TEDxJacksonHole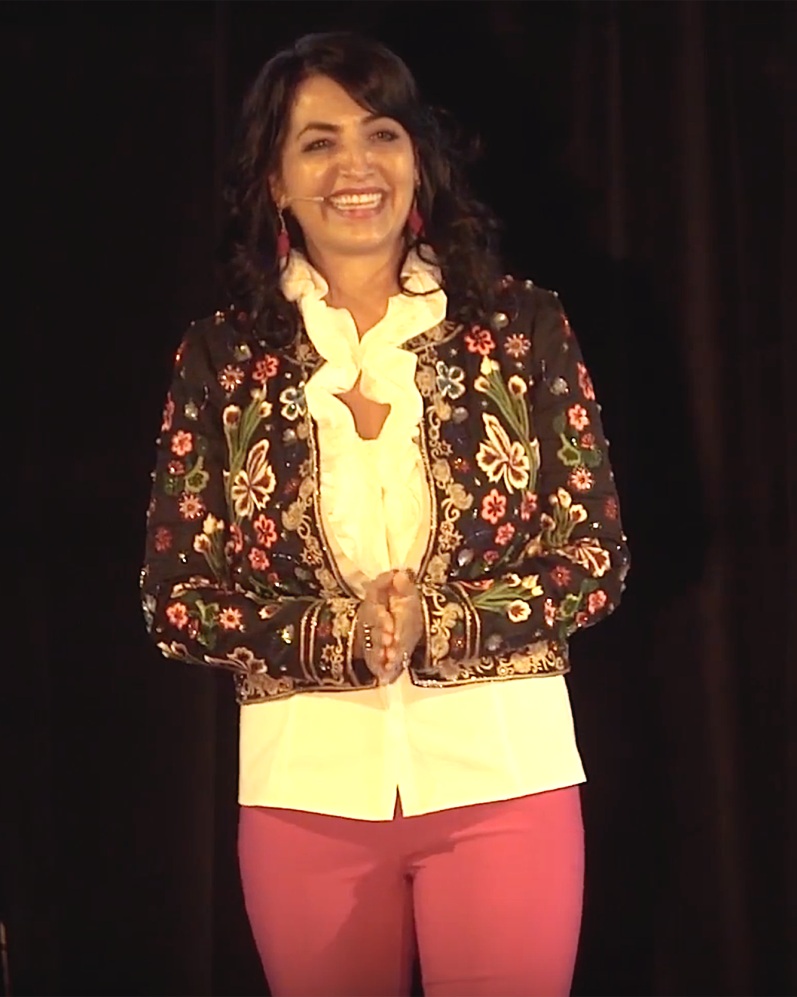 "In working with Tabby, I learned a great deal about risk-taking, managing self-doubt and the power of a community. Tabby's role in my life as a mentor has helped me build so much confidence as a leader. I couldn't have done this without her."
— Margo Tirado, TEDxGrantPark
A TEDx Talk Can Transform Your Career Trajectory
Participants of Women on the TEDx stage have gone on to:
✔ Land book deals
✔ Receive media opportunities to continue growing their influence
✔ Receive invitations to speak at influential conferences
✔ Get paid for speaking
✔ Grow their client base
✔ Receive new job opportunities
✔ Be seen as a leader in their industries & communities
✔ Feel confident in their personal + professional contributions to the world

Join our Changemaker Community
We're Raising Our Voices to Change the World
Nuts and Bolts of the Program:
✔ 8-Week Online Group Course, taught on Zoom
✔ Intake Worksheet before each class to focus session on areas where the greatest support is needed
✔ Private Facebook Group
✔ Soul Sister Group of 3-4 women to keep you accountable + cheer you on
✔ Coaching, support, and community while you work on the talk of your life
✔ Optional VIP Session with Tabby to review your talk and get laser focused feedback
Session #1 - October 1st
Session #2 - October 8th
Session #3 - October 15th
Session #4 - October 22nd
Session #6 - October 29th
Session #7 - November 5th
Session #8 - Break
Session #9 - November 19th
Where We'll Meet:
✔ All sessions will take place on ZOOM. Classes can be attended from anywhere in the world.
✔ The community will gather in a private Facebook group to gather between sessions, ask questions and offer support.
✔ Optional VIP session will take place over ZOOM. Talks will be submitted in advance for Tabby to review.


What Classes are Like:
✔ Class sessions are 75 minutes.
✔ First 55 mins are focused on Women on the TEDx Stage Curriculum.
✔ Last 20 minutes are focused on Q&A, coaching and support.
✔ All classes will be recorded and participants will receive an MP3 of the session.
✔ Classes will be taught in English.
Optional VIP Session with Tabby:
If you need one-on-one help to review your talk draft and receive personalized editorial support, I've got you.
This additional session will take place over Zoom, where I can give my full notes and suggestions to help your draft sing.
We're Building a Diverse Community of 50 Changemakers Dedicated to Giving the TEDx Talk of Their Life. 
Women on the tedx stage online program
women on the tedx stage online program + vip session with tabby
Do you Work One-on-One with Clients?
Yes, I do have a one-on-one Speaking Program that can be applied to your TEDx talk, or any other speaking opportunity.
MP3s will be provided for every class so you can review anything you missed.
Will you write my talk for me?
No, only you can do that! But you will have the support of Tabby + the Women of the TEDx stage community to support you.
I've already committed to a talk, and it's coming up fast. Do you work one-on-one?
Yes I do. You can contact me for more details about my one-on-one Speaking Package.
Does participating in this course guarantee a spot as a TEDx speaker?
Participating in this course will accelerate the participant's path to the TEDx stage, however it does not guarantee a spot. It is up to each TEDx organizer to determine their final selection of speakers.
I'd like to do this program, but don't have the financial means. Are there any scholarships being offered?
We understand that the program fee is not within every participant's budget. For this reason, Women on the TEDx Stage will be awarding a limited number of scholarships to deserving women within this group of female changemakers. If you'd like to apply for a scholarship, please fill out the following scholarship application.
I'm thinking about choosing the VIP option. But I am not sure. Can I start the course and make a decision mid-stream?
You are always welcome to purchase the course at the base price, and add the VIP session later. Please keep in mind though that there may be a Waiting List as there are a limited number of spots.
Please Note: This program is not affiliated with TED. It is an independent program.